Emma is featured in a 3 page spread of BELLO's Young Hollywood Issue! Check out the interview by clicking the images below. Emma looks stunning in the images, but her responses to the questions are what most inspires me. Scans from the magazine will be added soon, in the mean time you can purchase this magazine in stores or on Bello's website.
Posted By: Admin
Emma attended the Just Jared Jr. Fall Fun Day wearing a Dress by BCBGeneration.
Posted By: Admin
Emma attended the Environmental Media 25th Annual Award Ceremony last night on the Warner Bros lot.
Posted By: Admin
Hello everyone, the trailer to Emma's most recent feature film appearence has been released. Lost in the Sun was filmed in early 2014 (you can find photos from filming here). Emma plays a girl named Rose, and makes her cameo in this trailer at the 1 minute 29 second mark.
Check out the Trailer on IMDb Now!
Posted By: Admin
Hello everyone, Emma did a Summer Makeup Tutorial for Teenplicity! Check out the video below!
Posted By: Admin
Emma has booked a role in an inspirational short film called "A Taylor Story". The goal of this project is to raise awareness and funds for cancer research. Click Here to learn more about the project and see how you can help the cause! Don't forget to follow the film on social media using the handle ataylorstory.
"A Taylor Story" is short film about a compassionate fifteen-year-old girl who is battling cancer. She has a passion for horses, for her friends, and for the life she wants to keep living. On a family horseback ride, her parents notify her that her chemo has stopped working and that she must decide whether or not she wants to live the rest of her life to the fullest without medical attention or go through with an experimental trial that has a low success rate."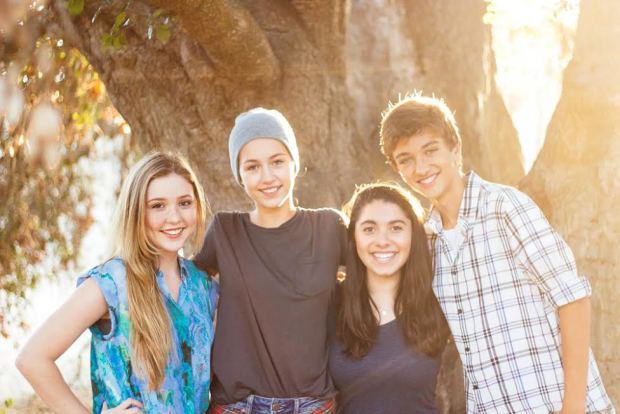 Posted By: Admin
That is it, you've done it again!! Emma has now got 10K followers on her Instagram!! ...
In response to this amazing support from the Fans Emma has obtained a Snapchat account ... go follow her at EmmaFSnaps
Posted By: Admin
Emma was interviewed by Teenplicity! It is an amazing interview where Emma gives you loads of insight on her personal life and career. Head over to Teenplicity.com to read the full article. This article was accompanied by a lovely photoshoot! I have obtained exclusive images which will be added to the gallery very soon!
Emma Fuhrmann on "Living This Experience"
Posted By: Admin
CONGRATULATIONS EMMA!!
Emma has amazing fans, you all got her to 10K followers on her Twitter account Twitter.com/emmafuhrmann!

To show her thanks for all of your support Emma put together a Room Tour video for you guys! We hope you like it!!
EDIT: Emma uploaded a personalized thank you, filmed during a hike with her family. Watch the video below, more videos on her Twitter Page!
I'm on top of the world 🎶 hey 👏🏼 I'm on top of the worldddd 🎶 hey 👏🏼 🙌🏼 #Emma10k 😘😘 pic.twitter.com/2j3SHaI2Z6

— Emma Fuhrmann (@EmmaFuhrmann) August 18, 2015
Posted By: Admin